Darksiders (2010)-SKIDROW | 100 MB LINKS = 14 GB
Info:
Darksiders-SKIDROW (2010)
PC Game | English | Publisher: THQ | 13.63 GB
Genre: Hack and slash, action-adventure, RPG
Description:
Deceived by the forces of evil into prematurely bringing about the end of the world, War—the first Horseman of the Apocalypse—stands accused of breaking the sacred law by inciting a war between Heaven and Hell. In the slaughter that ensued, the demonic forces defeated the heavenly hosts and laid claim to the Earth. Brought before the sacred Charred Council, War is indicted for his crimes and stripped of his powers. Dishonored and facing his own death, War is given the opportunity to return to Earth to search for the truth and punish those responsible in Darksiders. Now, hunted by a vengeful group of Angels, War must take on the forces of Hell, forge uneasy alliances with the very demons he hunts, and journey across the ravaged remains of the Earth on his quest for vengeance and vindication.
Features:
* Apocalyptic power of War: Unleash the wrath of War, combining brutal attacks and supernatural abilities to decimate all who stand in your way.
* Extreme arsenal: Wield a devastating arsenal of angelic, demonic, and Earthly weapons, and blaze a trail of destruction atop Ruin, War's fiery phantom steed.
* Epic quest: Battle across the wastelands and demon-infested dungeons of the decimated Earth in your quest for vengeance and redemption.
* Character progression: Uncover powerful ancient relics, upgrade your weapons, unlock new abilities, and customize your gameplay style.
* Battle Heaven and Hell: Battle against all who stand in your way—from war-weary angelic forces to Hell's hideous demon hordes.
System requirements:
-Operating System: Windows XP / Vista / 7
-Processor: AMD Athlon 64 Processor 3800+ 2.4Ghz or better, Intel Pentium 4 530 3.0Ghz Processor or better
-Memory: 1 GB Windows XP, 2 GB Windows Vista, 7
-Graphic: NVIDIA (GeForce 8800/GeForce GT220) 256MB graphics card or better, ATI Radeon X1900 256MB graphics card or better ( must support pixel shader 3 )
-Sound Card: Sound device compatible with DirectX ® 9.0
-Hard Disk Space: 12.5 GB available
Installation Notes:
1. Unpack release
2. Mount image or burn it
3. Install
4. Copy the cracked content from the SKIDROW folder on DVD2 to main installation folder and overwrite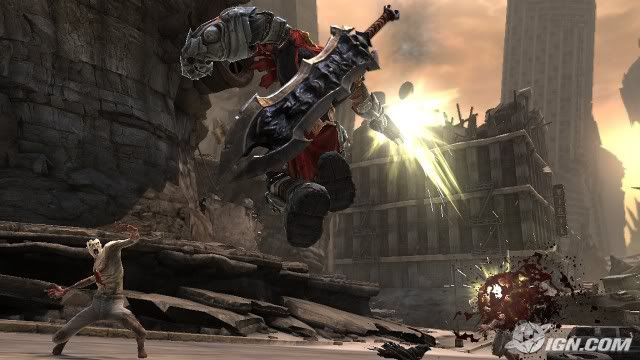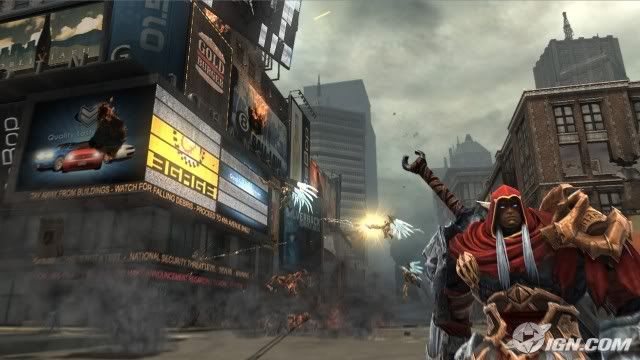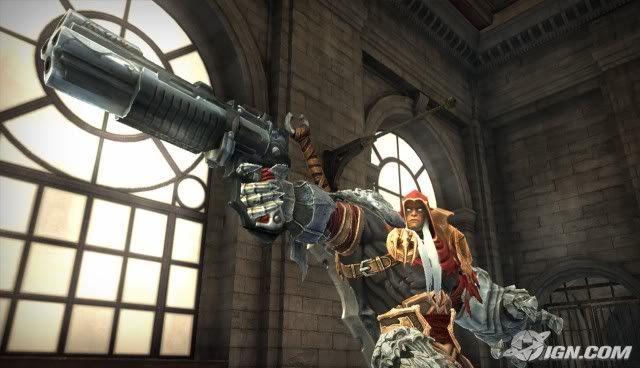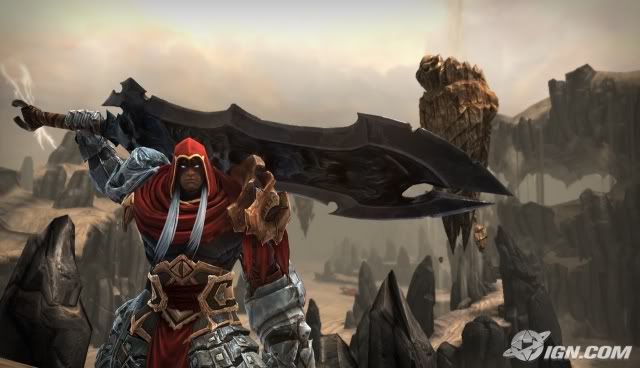 download :
Code:
karena ini feris instalernya yang belum fix jadi waktu instalnya mungkin agak ribet, waktu minta disk2 untuk instalan pertama mungkin not respond. tp gpp ulang lagi dari disk1 trus disk2 waktu instal derixt x dia akan minta instal ulang untuk beberapa kali, turuti saja sampai ada instalan selesai, trus tinggal copas file exe di disk2 ke folder dimana kamu tadi menginstal.