Artist : Burgerkill
Genre : Harcore Metalcore
Country : Indonesia
Website : http://www.burgerkillofficial.com/

Originating from Bandung, West Java, Burgerkill were formed in 1995 and have been continually shaping the underground metal scene in Indonesia ever since. For 14 years Burgerkill have consistently been in the spotlight as a force to be reckoned with in Indonesian metal, from writing compositions for movie soundtracks to the successful publication of autobiographic novels. Their first album, 'Dua Sisi',
demonstrates the band's beginnings as a leaning towards a predominantly 'Hardcore Metal' and was well received within the underground metal community. With their second album 'Berkarat' and their most recent 'Beyond Coma and Despair' Burgerkill have found their foot-hole and developed a style of their own. Burgerkill set the standard for live metal performances in Indonesia, and have always been a clear cut above the rest. What you hear on the album is what you get live - no disappointments. Their style and level of performance are incomparable to anything previously seen or heard in Indonesia. Burgerkill have become veterans of the metal stage as they are regularly supporting International metal acts touring Indonesia such as The Black Dahlia Murder, As I Lay Dying, and Himsa.
Burgerkill is a dynamic composition of talented musicians who have all individually featured as prominent influences within Indonesia's underground metal milieu. With Vicky on vocals, Ebenz on guitar, Ramdan on bass, Andris on drums, and Agung on guitar, the result is a lethal combination of musicians who, as if by instinct, produce a most rancorous sound that leaves you feeling downright butchered. Self produced and Burgerkill's most recent album, 'Beyond Coma and Despair' has been tagged by Rolling Stone Magazine as 'One of the best albums of the year' (2006). The sound exhibited on this album is brutal and violent. All throughout this turbulent, provocative album it is as if Burgerkill grab you by the head and smash you to the wall, yet you find yourself still smiling and thoroughly enjoying this merciless invasion of noise. It is masochistic to the core. There is nothing mediocre about the album Burgerkill attack each song with great ferocity. 'Beyond Coma and Despair' is a unique album in that each song churns out a colossal sound, delivering to the listener an unrelenting assault on the eardrums. 'Beyond Coma and Despair' more than proves with absolute certainty that Burgerkill will reign eternal in the metal world.
Discography :
"Dua Sisi" - Riotic Records, 2000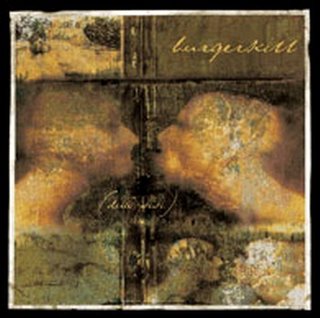 Download Link :
http://www.mediafire.com/?kmnx0mnjmma
"Berkarat" - Sony Music Ent. Indonesia, 2003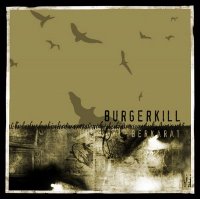 Download Link :
http://www.mediafire.com/?gxxwycmtmw2
"Beyond Coma And Despair" - Revolt! Records, 2006
Download Link :
http://www.mediafire.com/?gytzmte21qe