Ada beberapa hal yang dapat mempengaruhi kecepatan koneksi internet :
1. Browser yang digunakan
2. Koneksi Jaringan Lokal (Local Area Network)
3. Settingan komputer lokal
4. Settingan Modem
5. Cuaca
Untuk mengetahui seberapa besar perubahan koneksi internet sebelum dan
sesudah anda mencoba triks dan tips berikut, terlebih dahulu silahkan
tes kecepatan koneksi internet anda disini atau disini:
Sekarang bagi kamu Pengguna OS Windows dengan browser Internet Eksplorer, ada 3 tricks yang bisa menambah kecepatan koneksi internet :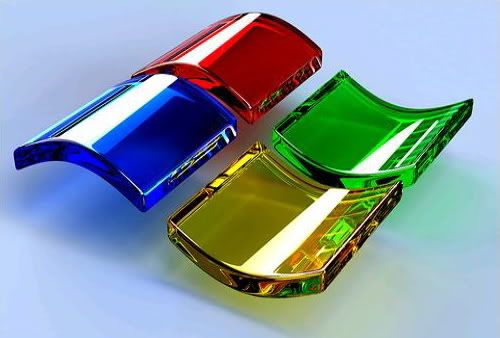 Triks 01—– Optimasi bandwitch di Windows——–
Windows mengkonsumsi 20% bandwitch anda (settingan
default-nya),bandwitch ini digunakan untuk cadangan bandwitch dan juga
digunakan Windows untuk memeriksa komputer kamu.
Kamu dapat mengubah settingannya untuk optimasi bandwitch kamu.
Cara optimasi bandwitch di Windows :
1. Klik Start > Run > ketik "gpedit"
2. Setelah muncul tampillannya kemudian cari : Local Computer Policy >
computer configuration > Administrative template > network > QOS paket
scheduller > Limit reservable bandwitch.
Klik dua kali di Limit reservable bandwitch, disini terlihat bahwa
string ini belum dikonfigurasi (not configurated), tapi pada tab explain
ada keterangan :
"By default, the Packet Scheduler limits the s ys tem to 20 percent of
the
bandwidth of a connection, but you can us e this s etting to override
the
default."
Tricks nya adalah : disable nilai Limit reservable bandwitch dengan
merubahnya menjadi NOL.
Tricks 02 —- Percepat browsing dengan DNS cache—————-
buat file baru dengan cara ketik atau copy paste code berikut di
notepad
[HKEY_LOCAL_MACHINE\SYSTEM\CurrentControlSet\Servic
es |Dns cache\Parameters ]
"CacheHas hT ableBucketSiz e"=dword:00000001
"CacheHas hT ableSiz e"=dword:00000180
"MaxCacheEntryTtILimit"=dword:0000fa00
"MaxSOACacheEntryTtILimit"=dword:0000012d
Save dan berinama dnscache.reg.
Buka windows Explorer, klik dua kali (double click) file dnscache.reg
yang tadi kamu buat. lalu tekan Yes.
Tricks 03 —-Tune-up Browser : Internet Eksplorer———–
Jika kamu pengguna Internet Eksplorer, kamu dapat mengupgarde
kecepatannya dengan cara :
1. Klik Start > Run > ketik "regedit"
2. Setelah muncul tampillannya kemudian cari folder :
HKEY_CURRENT_USER\Software\microsoft\Windows\CurrentVersion
\InternetSettings
lalu klik kanan pada tampilan sebelah kanan pilih NEW > DWORD
ketik MaxConnectionsPerServer lalu masukkan nilainya 99 (makin tinggi
makin bagus, dua digit saja cukup)
3. Dengan cara yang sama buat string DWORD satu lagi ketik
MaxConnectionsPer1_0Server lalu masukkan nilai 99.
Nah, semoga pengguna Windows / Internet Exsplorer bisa memanfaatkan tricks ini.